Dennis P. Waters received his Ph.D. in 1990 from the Watson Engineering School at Binghamton University, where his advisor was Howard Pattee.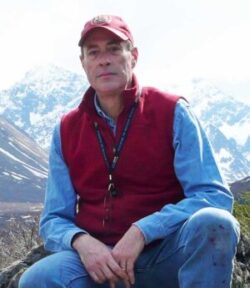 Rather than travel the academic road, Waters became a serial entrepreneur, founding and selling several technical publishing businesses. His most recent (GenomeWeb.com, sold in 2019) reached a monthly audience of 300,000 life science researchers around the world. Highlights of Waters's media career include:
Program Director at first commercially successful jazz radio station, WRVR-FM New York (1976-78)
Published first newsletter on satellite radio (1984)
Launched first newsletter and industry conference on wireless data communications (1988-92)
Started first news service on the business of foreign exchange trading (1990, still being published)
Issued first market reports on digital road mapping and electronic toll collection (1991-93)
Trained thousands of fintech practitioners in New York and London on the intricacies of real-time financial market data and trading floor networks (1990s). His eponymous magazine on the subject is still published.
Launched first online news services on bioinformatics and genome sequencing (1997)
Since retiring from business, Waters has returned to the research project that inspired his Ph.D., how one-dimensional patterns of DNA, language, and computer code orchestrate the behavior of the three-dimensional world in which we live. This has resulted in Behavior and Culture in One Dimension.

Waters is a lichenologist and Visiting Scientist in the Department of Ecology, Evolution, and Natural Resources at Rutgers University. He has published peer-reviewed research on the lichen flora of the Mid-Atlantic Region. 
Waters was appointed as Municipal Historian by the Township Council of Lawrenceville, NJ, where for twelve years he conducted research and presented his findings on a range of local topics from the colonial period to the 20th century. He has served on several non-profit boards, including Birds of North America, Liberty Science Center, the Lawrence Township Environmental Education Foundation, and the Lawrence Historical Society.